As a new year comes to a close and another Oscar season is just around the corner, I wanted to take the time to remember and share my thoughts on the last 10 years or so of Oscars. We can see how well some winners have aged and talk about shockers that still have us shaking our heads years later.
The 2009 ceremony took place on Sunday, February 22, 2009 and was hosted by Hugh Jackman. It was the 81st Academy Awards and celebrated the best films released in 2008. You can see the list of all winners and nominees here.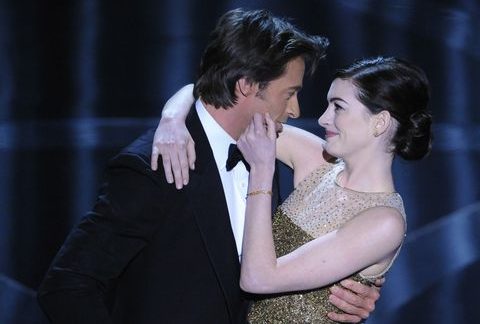 I think inviting Hugh Jackman to be host made a lot of sense: he is both a respected hard working author that's been in the industry for a while, and also popular among movie goers thanks to blockbuster hits such as X-Men and The Prestige. Surely a great way to increase failing ratings without upsetting the snobby live audience. He excelled with his musical (and comedic) numbers and truly gave it his all, which probably helped him score the leading role in Les Mis a few years later.
The Dark Knight, both snubbed and overperformed?
Of course the most noteworthy snub came before the ceremony: after breaking box office records and getting universal acclaim from critics, The Dark Knight was not nominated for Best Picture. It seems like such an obvious nominee nowadays now that films like Logan, Black Panther and Joker have broken the stigma of comic book movies. Alas, it was shutout from top categories, but I personally believe the controversy this snub created actually helped it achieve the impossible: an acting Oscar!
Yes, the late Heath Ledger won a posthumous Oscar for his portrayal of the Joker — a comic book villain! This is really incredible, it's such a rare feat for a genre film to win an acting award, and it remains to be the only acting win for a comic book movie in Oscar history. Academy darling Jack Nicholson was not even nominated for his portrayal of this iconic character. One cannot help but wonder if this would have happened if Ledger had not passed away and The Dark Knight was nominated for Best Picture? The nomination probably would have been the achievement.
A Curious Case of Impressive De-Aging
Finally, despite its many nominations for technical awards, The Dark Knight was only awarded Best Sound Editing, the only technical award where The Curious Case of Benjamin Button was not nominated. Most other technical categories went to Benjamin Button instead, an academy darling and pioneer in the art of aging and de-aging actors, something now used quite heavily in recent films (e.g. Rogue One, The Irishman, Terminator: Dark Fate).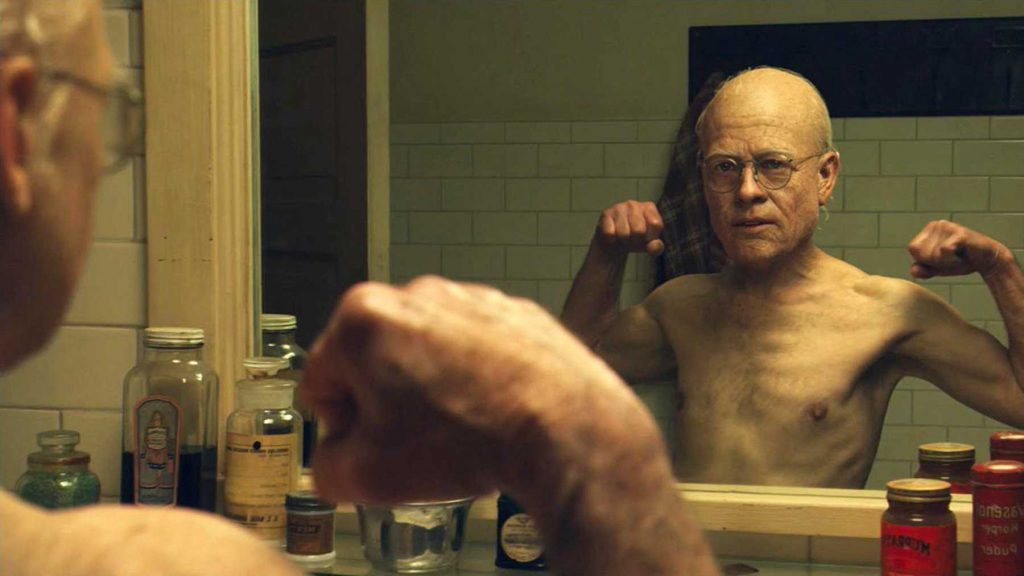 One curious snub despite this love for the film is not awarding Benjamin Button's director David Fincher, going instead for the safe choice of Slumdog Millionaire's Danny Boyle. Of course, Fincher is no stranger to Academy snub with films like Se7en, The Fighter and 2 years later The Social Network being overlooked by the academy.
A good year for animation
I like this year's Best Animated Feature nominees as the three big players in the field are represented: Pixar (Wall-E), Disney (Bolt) and DreamWorks (Kung Fu Panda). Predicting Wall-E's win was not difficult with its whopping SIX nominations, tying the record of most nominated animated film in Oscar history with 1991's Beauty and the Beast.

I have to admit I strongly disagree with the Academy's decision of not rewarding Wall-E with Best Original Score and Best Original Song, veteran Thomas Newman still not having won a single Oscar after 14 nominations to date… Ouch. I don't think this decision has aged very well as who ever hears Slumdog Millionaire in score compilations? Pixar will be compensated the next year in the Score category though.
The big winner of the night: Slumdog Millionaire
The big winner of the night was undoubtedly Slumdog Millionaire, winning Best Picture and 8 Oscars in total, the most awarded Best Picture winner since Return of the King. This was a surprise to no one as it completely swept Oscar season, winning Best Film at the Golden Globes, BAFTA, PGA, SAG, and many more.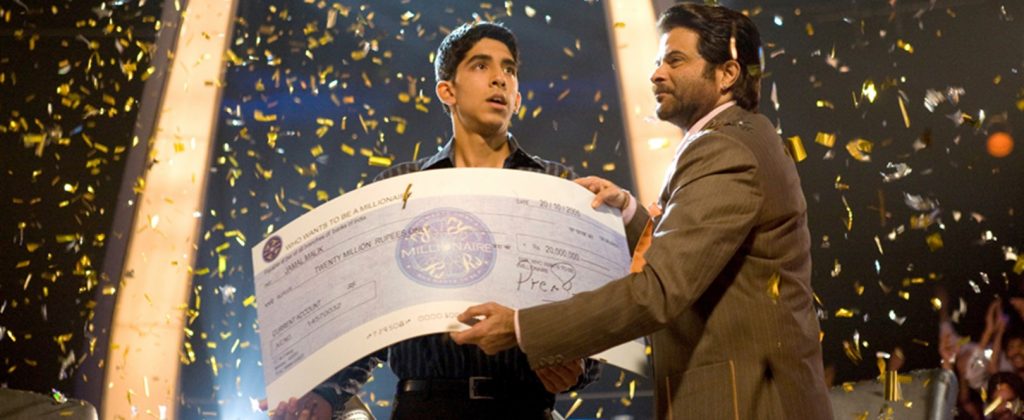 How does this decision hold up ten years later? Well I haven't watched it in a while but I think it's a worthy win given the competition that year. Even if The Dark Knight would have been nominated, there's no way it would have won. Looking at the other nominees, it does feel like a bit of a weak year, and I don't think any other nominated film deserves it more.
A big fan of the show Who wants to be a millionaire myself, I must say that I really like this film. It is a bit ironic that given how many films Bollywood produces, a film made by a westerner about India would be such a hit whereas Bollywood pictures pretty much never make much traction in the west. The Academy is mostly made of Hollywood folks though so it makes sense. All in all, I would say other than Ledger's win this was a pretty forgettable year, with the biggest surprise coming on the day of the nominations rather than the ceremony.